Cheshire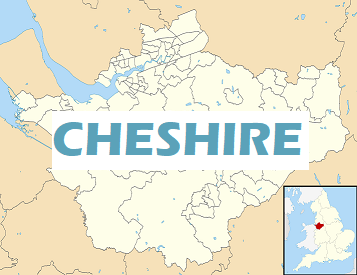 Description
The Round is done on a 3 weekly basis. 2 men clean between £400 to £450 on a daily basis starting at 8.30 am finishing at 3.30pm, 1 man does about £250 to £300. Week 1 £1700 week 2 £1500. Week 3 £1400 The weeks above can sometimes be a little more or a little less due to some houses getting done every second time, so above is an average weekly numbers. So over a month on average we do £6100. Our asking price is less then x6 the monthly value.(read more)(read less)
| | |
| --- | --- |
| Posted on | 10/03/22 |
| Region | Cheshire |
| Location | Ellesmere port |
| Monthly Avg Value | £6100 |
| Asking Price : | £35,000.00 |
| Established For | 10 |
Somerset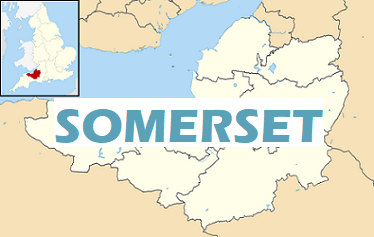 Description
Hi. I have to sell my rounds in Bath, Somerset and surrounding areas(100% Domestic): 1.Bath (6 Weeks and few 3 Months), 2.Keynsham (6 Weeks), 3.Midsomer Norton (8 Weeks), 4.Corsham(8 Weeks), 5.Wellow (6 Weeks), 6.Trowbridge (4 & 8 Weeks). Really nice, loyal establishment clients of nearly 10 years! All of them great customers!!, good prices, good payers and good parking access. Number of Customers 166 of work of £3,793. x 5 worth = £18,965. I can sell seprate. From the beginining I start cleaning on my own all customers by Water Fed Pole system - all the time. All the customers are good payers either online or cash. Most of my customers know the situation I work in England but my family is in Poland and I need to move closer to my family in Poland. Any question please call me.(read more)(read less)
| | |
| --- | --- |
| Posted on | 10/03/22 |
| Region | Somerset |
| Location | Bath |
| Monthly Avg Value | ££3,793. |
| Asking Price : | £18,965.00 |
| Established For | 9 |
East Sussex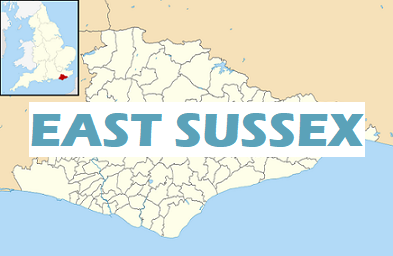 Description
£1100 Hastings all WFP , £18 average job price. Most monthly, some two monthly. All on cleaner planner ready to be worked. Will be ready for buyer first/second week of April, wll do price increases this month, but sell at current value. Plenty of con roofs, gutters and facia cleans throughout year. Great areas for getting new customers. No offers thank you, this is established and an easy £12k a year minimum to someone's earnings plus plenty of extras.(read more)(read less)
| | |
| --- | --- |
| Posted on | 10/03/22 |
| Region | East Sussex |
| Location | Hastings |
| Monthly Avg Value | £1100 |
| Asking Price : | £6,000.00 |
| Established For | 7 years |
Cardiff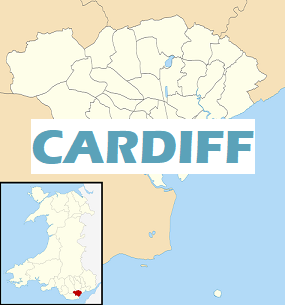 Description
DUE TO RETIREMENT I AM CURRENTLY SELLING MY WINDOW CLEANING BUSINESS WITH VAN AND REACH AND WASH SYSTEM FITTED. 90% OF THE WORK IS COMMERCIAL. YOU CAN CALL ME
| | |
| --- | --- |
| Posted on | 10/03/22 |
| Region | Cardiff |
| Location | Cardiff only |
| Monthly Avg Value | £2000 |
| Asking Price : | £20,000.00 |
| Established For | 38 years. |
Tyne And Wear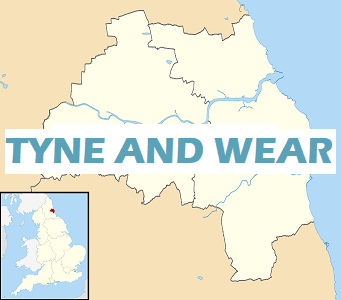 Description
£1150 Per fortnightly clean, mostly fortnightly houses with some monthlies mixed in. Using traditional methods. I've owned the round for 20 years, and my grandfather had it 20 yers before me. This is a fantastic very compact round. It would be a great addition to anyone's round or a brilliant opportunity to start your own business. (read more)(read less)
| | |
| --- | --- |
| Posted on | 03/03/22 |
| Region | Tyne And Wear |
| Location | Washington |
| Monthly Avg Value | £2300 |
| Asking Price : | £6,000.00 |
| Established For | 40 years |
Derbyshire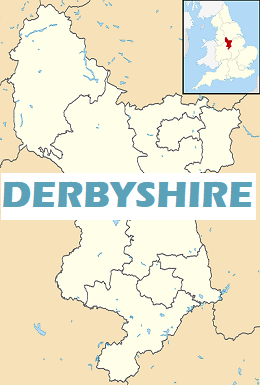 Description
Selling due to distance for me to travel. Can be done in one day or spread over too. In bolsover/clowne area. £290-320 each time.
| | |
| --- | --- |
| Posted on | 02/03/22 |
| Region | Derbyshire |
| Location | Clowne |
| Monthly Avg Value | £300 |
| Asking Price : | £2,500.00 |
| Established For | 6 years |
East Riding Of Yorkshire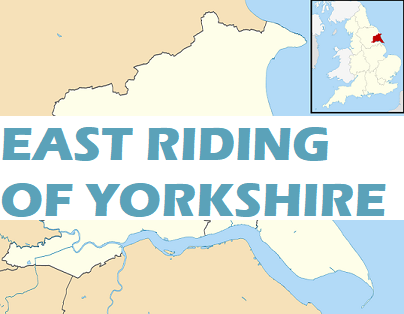 Description
Very small window cleaning round for sale. Location is the lindongate area in Hull. Only selling due to location as my majority of windows are in another area. Theres only 17 vry small houses to clean which takes no longer than 4 hours to do. All customers are good payers. I clean it every 4 weeks of which I just turn up apart from 1, I send a text message the night before to unlock the gate for me. 80-90% pay on the day and the others on a Friday night collecting.(read more)(read less)
| | |
| --- | --- |
| Posted on | 01/03/22 |
| Region | East Riding Of Yorkshire |
| Location | Hull |
| Monthly Avg Value | £88 |
| Asking Price : | £400.00 |
| Established For | 15 years |
Glasgow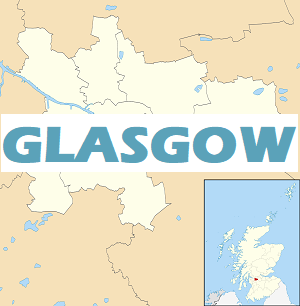 Description
Window cleaning business for sale Inc. van & all equipment £1050 worth of water fed pole window cleaning work 3 days for one man I'm 50 but I'm sure a younger man will be faser than me, the windows are cleaned by myself to a very high standard all frames and doors always washed making it easier and quicker to clean. mixture of online and cash about 80% online, this work is building all the time and has huge scope for someone who doesn't mind canvassing. The van; this is Citroen nemo 2010 1.4 diesel 75mpg but when carrying equipment and water it's probably more like 50mpg, comes with electric windows, electric mirrors, Bluetooth stereo, alloy wheels, triple roof rack, mot till nov, newish tyres and brakes, drives very well, I will have a full service on this before sale, pay load on these are 600kg I'm carrying tops about 520kg fully loaded, spacious van with comfy seats and great leg room, non-smoker and no pets ever.. 117k mile on the clock ¾ motorway driving, paint work is pretty decent again regularly cleaned and waxed by myself, timing belt was done at 100k, two keys, 3 owners Equipment; 35 foot phantom pole with commercial brush head 36cm 4 jet fan, with aqua stop adapter fitted, only 6 months old, Gardiner 27ft pole with commercial head 36cm with 11 jet rinse bar and aqua stop adapter, pole is over a year old but the brush head is only couple of months old 25 litre di vessel recently filled and running at 0, 6 litre di vessel recently filled and running at 0 I get 3 months from the 6 litre before it needs changed, full new bag of Unger resin unopened normally get 5 fills out a bag. 115 ah leisure battery that will run all day, also a fast & trickle battery charger. new pump and controller 3 months old with warranty, 100 metre 6mm micro bore hose line and reel, 400 litre baffled water tank only filled with pure water, also 3 months old, new top up reel 25m, x3 Gardiner spare brush heads, 27ft Youngman ladders and ladder stay, 8ft step ladders, full traditional setup always handy. spare line and a lot of extras not mentioned there is easily £2500 worth of equipment here, this complete set up is in daily use so there's no worries about setting up. I can do a full day with 400 litres due also to the aqua stop as they save a whole load of water. Work; a taking over letter with the changeover and your bank details will be provided for every customer, and I'm happy to show you round the work and chat with customers and tell them of the changeover, show you the best place to leave your van etc, the work is in 3 areas, east Kilbride, Strathaven and ayr I like ayr personally because I take my lunch at the beach, all work can be done in the wet but I don't do it when it's chucking it down and hitting the windows. there are about 133 houses in total. the prices are all due to be put up £1 in April, average hourly wage will depend on how fast you go, but I average £30-50, ayr work is the best hourly rate 40-50hr, The work is all pretty tight together. the drive from ek to Strathaven takes about ten minutes and Strathaven to ayr about 35 minutes, If sold separately I'm looking for £4000 for the van and £7000 for the work, but if bought together everything for £10,000. Please please no time wasters, this is top end work that has great access and pays very well. i bought the work from my close friends who have had this work for 25 years, the ayr work was 5 years established (read more)(read less)
| | |
| --- | --- |
| Posted on | 23/02/22 |
| Region | Glasgow |
| Location | south lanarkshire |
| Monthly Avg Value | £1050 |
| Asking Price : | SOLD |
| Established For | 5 |
Bedfordshire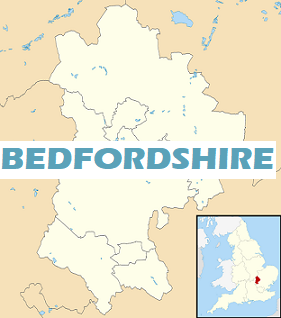 Description
Traditional window cleaning round in Souldrop, Sharnbrook, Felmersham, Radwell, Thurleigh, Milton Earnest, Clapham and Bedford. Due to two recent family bereavements in October an December I am reluctantly selling my round. All the customers know the situation and have been very patient but I need to move closer to my family in Norfolk. I'm looking for a quick sale at a low price, I have been round to most since restarting in the new year but not all. As a result some are very overdue and will require completing very quickly. The round has been established for nearly 10 years but I have been working it on my own for 3.5 years. It's a traditional round but many would be suitable for WFP though you may find some opposition to a change. I have contact details for all customers and will send a text out advising that you're taking over but I do have time to go round and introduce you. All the customers are good payers either online or cash. I have set the price for a quick sale, happy to meet you and exchange payment for the database.(read more)(read less)
| | |
| --- | --- |
| Posted on | 22/02/22 |
| Region | Bedfordshire |
| Location | North Bedfordshire |
| Monthly Avg Value | £1382 |
| Asking Price : | SOLD |
| Established For | 9 years |
Derbyshire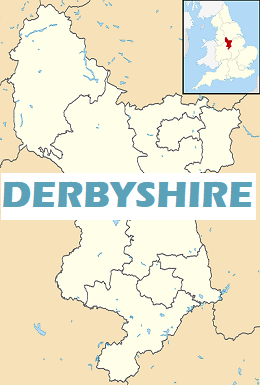 Description
Selling my rounds due to retirement, I have been doing this round for 10years it has been established for 25 years. Small compact round 1 days work w.f.p.system £300 worth of workon this round consisting of 30 houses.Equipment for sale seperate if interested. I will introduce you to all customers> No collecting if you do not want, as all customers at the moment pay by bank transfer. Cleaned every 4 weeks. This round is selling for £1200 No offers. I have one more small round left to sell after this. This is a good little round and a good oppotunity to expand.(read more)(read less)
| | |
| --- | --- |
| Posted on | 22/02/22 |
| Region | Derbyshire |
| Location | Chesterfield |
| Monthly Avg Value | £300 |
| Asking Price : | £1,200.00 |
| Established For | 25 years |
Greater Manchester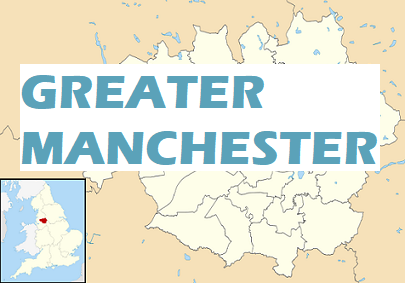 Description
Window Cleaning round for sale Chorley New Road area. All three are gated. Most of the customers pay into bank. Two of them are next to each other. The other is near Mornington Roa. There are 6 big houses also with the round. Two on Albert Road. One on Chorley New Road. The other just off Chorley New Road. Reason for sale trying to slow down a bit. (read more)(read less)
| | |
| --- | --- |
| Posted on | 21/02/22 |
| Region | Greater Manchester |
| Location | Bolton |
| Monthly Avg Value | £330 |
| Asking Price : | SOLD |
| Established For | 30 Years |
Greater Manchester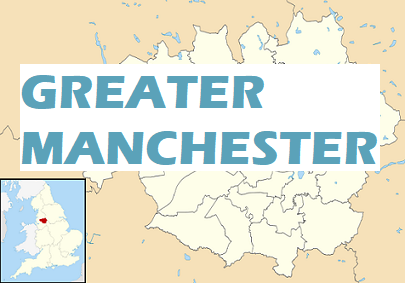 Description
Well established traditional round in Levenshulme, Manchester. Mixture of go cardless and cash. Good prices minimum £10 . Easy do £250 a day.
| | |
| --- | --- |
| Posted on | 20/02/22 |
| Region | Greater Manchester |
| Location | Manchester |
| Monthly Avg Value | £1600 |
| Asking Price : | SOLD |
| Established For | 10+ |
Leicestershire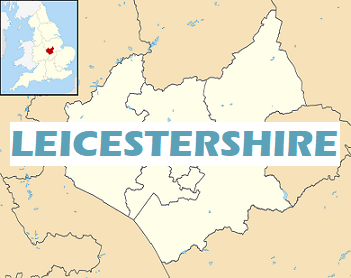 Description
I am selling a small part if my business mainly sue to traveling and working more local. The buyer will have 21 houses to clean. Very big properties all close together averaging aound £20 per house. You can easily get these done in 2 full days. The total income per month with current prices adds up to £422 per month. I am selling this at 4 X montly turn over. (£1.688) All work is 5 years establishes and the customers are all good payers and very friendly people. I'm happy to introduce or show the buyer the properties if needs be. Any more questions please don't hesitate to call and ask(read more)(read less)
| | |
| --- | --- |
| Posted on | 19/02/22 |
| Region | Leicestershire |
| Location | Loughborough and woodhouse eves |
| Monthly Avg Value | £422 |
| Asking Price : | £1,688.00 |
| Established For | 5 years |
Hampshire
Description
Selling a small commercial window cleaning round - best suitable for a female cleaner ( details below ) 10 business premises ( shops / offices ) located between Aldershotand Camberley area - all windows are cleaned using trad method inside and out Please NOTE half of these customers apart from window cleaning - also requires general office cleaning ( kitchen area , toilets etc ) That's why a female cleaner might suit best This is a combination of window cleaning and office cleaning with a turnover of £741 every 4 weeks Most of work is mainly done over two long days ( every other Sunday ) . We prefer weekends due to parking availability , to avoid traffic and because the shops are closed . However cleaning can be done any day after 5 pm or early morning Thx(read more)(read less)
| | |
| --- | --- |
| Posted on | 15/02/22 |
| Region | Hampshire |
| Location | Farnborough GU14 |
| Monthly Avg Value | £741 |
| Asking Price : | SOLD |
| Established For | 2 |
Hampshire
Description
Selling a very small round in West End Southampton 16 houses done every 8 weeks . About half wfp and half trad . Great customers and ive cleaned these properties for ver 10 years without a miss Done in a day obviously - total £274 looking for a quick sale (read more)(read less)
| | |
| --- | --- |
| Posted on | 15/02/22 |
| Region | Hampshire |
| Location | West End ( Southampton ) |
| Monthly Avg Value | £140 |
| Asking Price : | SOLD |
| Established For | 10 |
Lincolnshire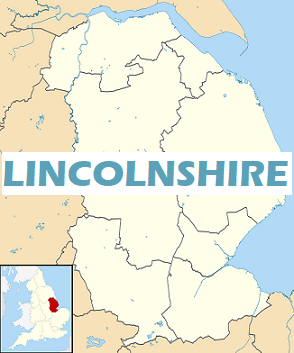 Description
Looking at selling part of my round,The round brings in a little over £160 a month it's all compact in one culdesac,(so no in and out of your car )I've been cleaning these winows traditionally for 20 years.£1000 ono.I'm happy to do the first clean with the new owner,to introduce to customers and get a understanding of the work thanks .takes me around 5/6 hours to clean on my own .(read more)(read less)
| | |
| --- | --- |
| Posted on | 15/02/22 |
| Region | Lincolnshire |
| Location | Grimsby |
| Monthly Avg Value | £160 |
| Asking Price : | £1,000.00 |
| Established For | 20 years |
West Midlands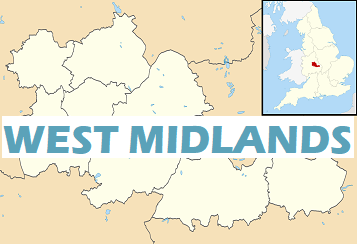 Description
Hi guys I'm selling my window cleaning round , it has been established for over 8 years witch my uncle had past down to me but due to me getting a full time job I can no longer hanle the work , prices start from £4-£7 for front then for all round £8-£15 Rounds are based around Bilston , East park , Tettenhall, Fallings Park Asking price £2,500 ovno included 1 man system (read more)(read less)
| | |
| --- | --- |
| Posted on | 14/02/22 |
| Region | West Midlands |
| Location | Wolverhampton |
| Monthly Avg Value | £1879 |
| Asking Price : | £2,500.00 |
| Established For | 8 years |
Essex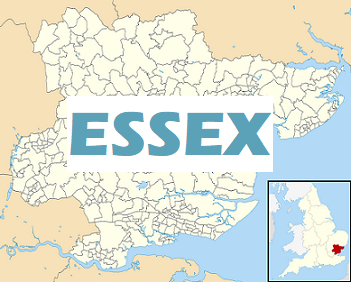 Description
Window cleaner round for sell, in 3 different areas. All WFP, monthly basis. Chelmsford:25 houses, monthly avg price: £230 Selling price: £1600 Brentwood:65 houses monthly avg prce: £550 Selling price: £4000 Harlow:65 houses monthly avg price: £530 Selling price: £4400 (the turnover is based on the income we have made over the last 4 months) Can be sold together or in parts. New owner will be introduced to the customers, and received all informitaion such as phone numbers, full description for the addresses etc. If you have any questions please give me a call / text(read more)(read less)
| | |
| --- | --- |
| Posted on | 13/02/22 |
| Region | Essex |
| Location | Chelmsford, Brentwood, Harlow |
| Monthly Avg Value | £1300 |
| Asking Price : | £10,000.00 |
| Established For | 3 |
Essex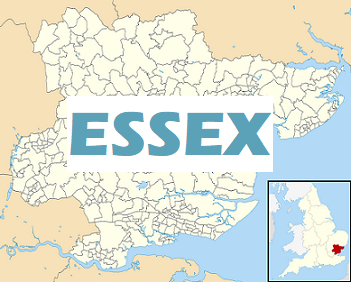 Description
£2000 a month window cleaning for sale in Southend / Basildon (101 Jobs) - £330+ a day with a single operator - 6 Days to complete (9-4) - All done with hot WFP (no trad wor) - All pay by GoCardless - All monthly - All easy access (only one job requires a small set of ladders) - All nice work - All established been serving up to 10+ years - Customers expect SMS evening before and leave access if required Great addition or starter round. (read more)(read less)
| | |
| --- | --- |
| Posted on | 10/02/22 |
| Region | Essex |
| Location | Southend |
| Monthly Avg Value | £2000 |
| Asking Price : | £16,000.00 |
| Established For | 10+ Years |
Leicestershire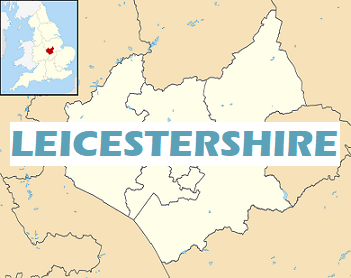 Description
I am selling a portion of my window leaning round. Houses are situated in and around loughborough are (leicestershire). 21 houses in total. £445pm. 6 years of loyalty. Customrs will pay bank transfer and cash. Houses are situated Close together. 5 Houses on the same street. £133 worth. One man Could possibly get work done in half a day. any more questions please ask. (read more)(read less)
| | |
| --- | --- |
| Posted on | 09/02/22 |
| Region | Leicestershire |
| Location | Loughborough and surrounding areas |
| Monthly Avg Value | £445 |
| Asking Price : | £2,000.00 |
| Established For | 5 years |